July 28, 2020
Posted by:

admin

Category:

Blogs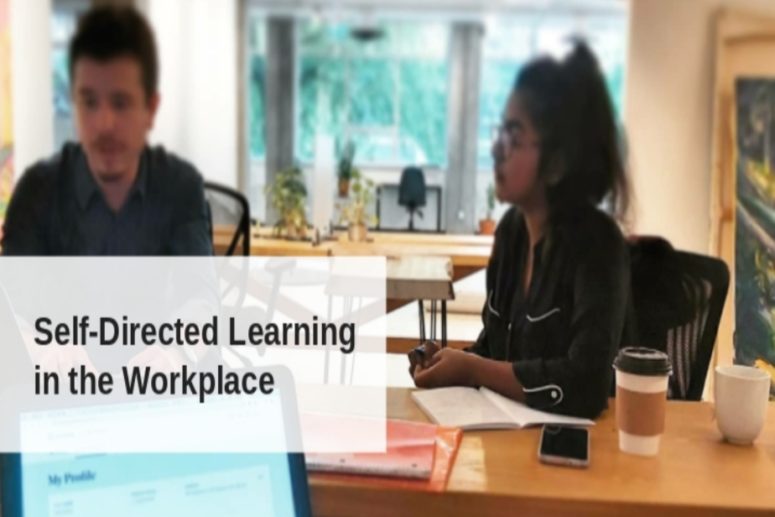 With thousands of professionals laid off due to COVID-19, and many more finding their jobs at risk, self-directed learning (SDL) has never taken a front line placement like it has today. Many professionals may be reluctant to invest in conferences, networking, volunteering, or seminars for their professional development, but it was not until recently that a number of these professionals started taking a higher interest in their own learning out of the traditional context of the workplace learning.
When it comes to continuing education for professionals, many organizations narrow their focus to providing basic training to employees upon joining the organization in order for the employees to carry out their respective roles. However, a few organizations take a more active part in educating their employees to better prepare them for a higher position within their organization or simply by retaining them irrespective of career progression plans.
While this may be the case with employers, some employees take it upon themselves to work harder in developing their skills either to remain in the company for a better position or after acquiring the education and getting a great job experience, move out to a new company. Learning is increasingly the responsibility of the professionals (employed or furloughed) themselves and we are seeing these practices lately without strong control by the organization.
Knows (1975) defined self-directed learning as ''process in which individuals take the initiative with or without the help of others, in diagnosing their learning needs, formulating learning goals, identifying resources for learning, choosing and implementing learning strategies and evaluating learning outcomes''
Engaging in learning through a growth mindset.
Self-directed learning has been invisible since it occurs outside institutional settings and perceived as an everyday way of life (Merriam, Caffarella, & Baumgartner, 2007) and until recently, was in its infancy stage (Guglielmino, Guglielmino, Long). Even though past investigations on workplace learning show that learning at work occurs informally and is self-directed in nature, there appears to be little research into the impact of self-directed learning on performance. With substantial research into the areas of adult learning and learning strategies, the plethora of rewards associated with learning primarily in the workplace, show little accreditation to SDL.
We are captivated by the stories of individuals who eschewed traditional education and still turn out to be highly successful in their field through self-direction in learning – yet many professionals are resistant to being self-directed in their own learning, thereby hindering to develop a growth potential (workplace or otherwise).
Reclaiming self-directed professional learning as a space for professional development should no longer tolerate questioning the benefits of SDL, but exploring possible setbacks experienced by those considering this learning strategy, and the many benefits that are associated with self-directed learning.
'' Self-directed learning can help people expand their knowledge, gain new skills, and improve upon their liberal education''- Kevin Dickinson (2018), Think Big Edge.
The recent loss of jobs as a result of the COVID-19 is challenging individuals to continuously learn and develop professionally causing an expected increase in self-directed learning. Many can now identify with professionals and continuing education on a personal level since the COVID-19 pandemic has increased motivation and a love for learning. This increase will also likely help unravel the mystery of whether SDL can in fact create a positive or negative impact on performance.
We are now presented with a great opportunity for employees to further appreciate self-directed learning for a growth mindset, and with the understanding of how acquired skills can best assist professionals in pursuing self-planned learning without compromising the company's set standards or policies, and more importantly, deepen employers' knowledge on self-directed learning.
At the time of writing this article, several professionals within my network shared that their motivation to learn is heightened when they feel that their career progression is being taken into account. Also, I have networked with other professionals who spoke fondly about subject matters (self-directed learning) outside their defined role, and how they perceive such as a contributor to their self-development; hence, my inference that the motivation to learn varies from person to person. On one hand, some are motivated because of what they get from their employer. While on the other hand, for a few, the motivation is for a growth mindset.
One of the biggest challenges for HR professionals has been to get people to learn when they are not inclined towards learning. Some organization leaders also shared the difficulty of convincing their workforce on their learning, especially when there is no motivation to learn. Our current economic situation has however placed self-directed learning as the new flavor of the workforce, with many now taking advantage of their free time as the motivation to up-skill and re-skill.
The coronavirus disruption happening around the world is creating a  more educated workforce. It is easy for the learners to choose what they learn and find the time to learn, one challenge will be ensuring the continuity of the motivation to learn when it is no longer there. Today, a well-educated workforce with skilled employees makes businesses more competitive and productive, and it gives employees the power to choose what roles they find fitting.
Self-Directed Learning Post COVID-19
Coronavirus outbreak has significantly accelerated our view of what learning is and has moved from the desire to reduce or eliminate the cost of formal instruction to consideration for career advancement, career change, and most times improvement within their current roles. The increased participation in self-directed learning should not end with our return to work or our busy schedules. Rather, the outbreak should be seen as a step towards a new paradigm of learning in post-pandemic time. This paradigm should represent a shift from traditional activities of workplace learning towards one that is employee-focused with more self-directed learning opportunities. This shift will require rethinking traditional learning, and taking an interest in an individual's directed learning and continuing education.
Organizations must embrace this new wave of learning and invest in understanding how the limitations of SDL can be managed so employees can select, evaluate, and manage their own learning goals. SDL should be recognized as an integral part of education and workplace learning with policies adopted to reflect SDL.
Learning and Development specialists must start thinking and examining learning in terms of its relativity to performance irrespective of its form (formal or informal) and self-directed learning should be accredited as other supported training programs currently recognized in the workplace. The interest in education, training, and career advancement should focus on SDL as a performance gauging tool and capture menaces or limitations that learners face. To ensure that the individuals continue to show initiative and take an interest in their own learning and continuing education post coronavirus pandemic disruption, there are some measures to be considered by organizations:
Today's learning is moving from being imposed (in most stances) to being self-directed, with a whole spectrum of resources available to guide leaders in supporting the learning for their workforce. Employers have to be mindful of the ways self-directed learning can appear in the workplace:
1.There is the need for continuing improvement to policies that allow access to the high quality of self-directed learning resources.
2. Evaluating current and future models of SDL, with a particular focus on SDL for longer term.
3. Ensuring a support team that employees can turn to if they have questions or concerns about their learning.
4. The promotion of a creative work space rather than an environment where individuals mindlessly listen to the checklist of tasks, can foster SDL to organically manifest.
In conclusion, every individual plays a role in strengthening SDL because, like most learning strategies, SDL can not be done in isolation. Our recognition of its benefits and various motivations that drives it helps ensure this form of learning continues to support the general culture and attitude in the workplace. As a human resources practitioner providing a plethora of resources for SDL, my investigations into SDL have always been one of personal interest. I have grown to recognize the benefits of SDL independently outside the standard workplace training, fueling my curiosity with the chance to take this initiative in setting my own learning goals.