February 15, 2021
Posted by:

admin

Category:

Blogs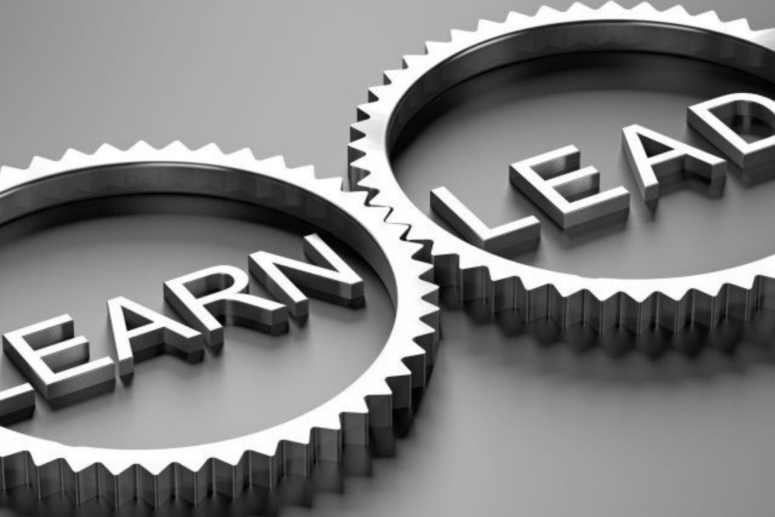 Businesses big and small have witnessed firsthand the negative effects of a global pandemic, with many still trying to find the right strategies for 2021 to navigate uncertainty – difficulty planning a business's next move without knowing what the future holds.  According to Peterson, as a business leader, you need to maintain consistent values and remain inclusive and open because the alternative, difficulty being effective and being less relevant to your team is at a high cost. My role became increasingly challenging in the year 2020; from working with clients in managing their talents through the pandemic to managing PARKER HR Solutions in-house talents, there was a requirement for fundamental shifts. It became paramount that managers are better able to support employees today as they created and maintained a culture that values inclusion, individuality, and social harmony.
There was an urgent need to adapt to something much more than just recruitment and payroll – to building a positive workplace culture and maintaining employee engagement in times of uncertainty. As many HR leaders struggled to ensure that employees had the skills necessary to navigate an increasingly digitized workplace; there was the urgency to cope with the new – always changing workplace health guidelines, downsizing the workforce, and ensuring distraction and stress were addressed. It was important to ensure that the small and medium-sized businesses PARKER HR Solutions represented stayed abreast with BC employment standards as they made decisions on their workforce. Sustaining any business during the pandemic will bring about changes that prompt a need for new skills and new work flexibilities – this was the case with employers and their employees. People had to learn the right new skills — for their personal development and for the benefit of their organization. For me, it brought up the need for promoting job secondments, new structures, workflows, and role design that ensured quick responses to the company's changing needs.
The number-one lesson learned firsthand was the importance of proactive planning –  the pandemic left my job function in a reactive mode – with much of my effort involving scrambling to meet the demand for drafting emergency communication procedures, communicating ever-changing resources available to furloughed employees, to scrambling to establish policies and to develop contingency plans for job functions. Through lessons on proper preparation comes fostering the resilience of our team.
Build networks and  connections
The privilege of helping others to better know themselves and to truly embrace and maximize their natural talents whilst strengthening the team, organization, and the overall culture within the organization is one that I appreciate as an HR professional. The pandemic has left many feeling uninspiring people, making them ineffectual and unhelpful to everyone in their company. As HR professionals, we play a major role in ensuring employees feel like they are having an impact on the company – one that is positive as a whole, irrespective of the size of the impact. My lessons also led me to the realization that individuality can be unchangeable – where those who are unable to have an impact are encouraged to look inside and make some changes.
Keep a growth mindset. 
The coronavirus has created great uncertainty, a burgeoning crisis for the economy and financial system and it has elevated stress and anxiety for many. It's no surprise that people like to talk about work-life integration, yet there is still the true reality in which people focus only on the present rather than on the future. In the midst of all this chaos and struggle, it's been a very hard challenge of continuing to learn and grow, even in the midst of a crisis – when people might be feeling exhausted from months of unusual working patterns. Adopting a growth mindset involves spending time thinking about what we have learned from the first stage of Covid as individuals, teams, line managers, and as an organization, and how we think that learning should be applied going forward. The words of wisdom will be my very own favorite of words of 'a shift from a fixed mindset to one of growth—to take proactive measures to broaden our skills and perspectives while creating learning opportunities and institutions that can promote a learning culture. Simply stated, we should embrace every opportunity to bring about transformation in our way of thinking; this is what sets us apart and allows us to soar and provide more meaningful and continuous contributions to a business. Their goal was to improve their learning culture, in which people have the humility to know what they don't know and the curiosity to rethink the way they've always done things.
Collaborate at different levels
One will be 'tapping into the power of collective intelligence' – When complex problems arise, we should avoid overlooking our most valuable resource: the genius of our own employees. The majority of the workforce consists of smart, trustworthy people who know their jobs better than their leaders do. And given everything on leaders' plates today, we need collective intelligence to succeed. In my experience, collaborating more with employees at every level during the coronavirus period and a focus on interpersonal relationships helped ensure that people feel like they are a part of something bigger than just being at home. Also, Embracing collective intelligence helps the team and I ensure that as a business, we are abreast with the several government benefits for employees on furlough, layoffs, and navigating changes to business activities. The support from PARKER HR Solutions clients – who are business leaders in their fields – in defining business continuity plans ensured that our entire team remained responsive with actions such as drafting emergency communication procedures and communicating ever-changing resources available to furloughed employees.
Show appreciation – a little thanks goes a long way, more so now in times of crisis, when people are battling fears about the pandemic, the promise of vaccinations while juggling home and work in close proximity. The coronavirus pandemic has placed extraordinary demands on people, and expression of appreciation should be specific and personal – it should be made to the recipients, whether delivered through email, on a phone call, via video conference, chat, or any other means in our increasingly isolated work environment. We should remember that showing appreciation can also be extended outside an organization.
Communicate clearly, simply, frequently 
Communicating clearly, simply, frequently is paramount as well because the more complicated, abstract, or extraneous information is right, the more difficult it will be for people to process it. This can result in people not only having difficulty with processing information, but people will also have a cognitive freeze, low performance, and higher levels of job insecurity.
In conclusion, if pandemic taught us anything, it is that work-life integration is just as key as work-life balance – for me, this includes a focus on my own physical and mental health. Working hard and ensuring that I am able to take time to enjoy the company of others virtually whilst having fun. Fun activities during the personal time for me start from walking my dog (Casper) and spending time with my fussy cat (Brian). Running and hiking in parks around North Vancouver are new outdoor activities I started since the commencement of social distancing due to the Coronavirus pandemic. During my walks, I enjoy the chance to listen to academic/book review-based podcasts by authors and many inspiring everyday activities.
Gifty Parker
Founder | Executive Director at PARKER HR Solutions
An active member of the Society for Human Resource Management (SHRM), currently working to attain Ph.D. at Simon Fraser University. Gifty holds a Masters's degree in Business Administration with a specialization in Employee Relations from the University of Leicester and a Master's degree in Adult Learning from the University of British Columbia in Canada. She acts on her role as the Founder of PARKER HR Solutions, a consulting company focused on talent acquisition, performance management, and learning and development solutions – In this role, she experiences first-hand the complexity of supporting experienced Managers faced with the difficulty of administering and managing human resource functions in their roles.