We are not just any HR company; we are creating an experience that helps small and medium-sized businesses with their HR responsibilities like recruiting, training and development, defining benefit and compensation, HR Audits, HR administrative tasks, performance management, and more! At PAKER HR, we strive for exceptionally high standards in all our services, creating tailored services that leave lasting impressions.
PARKER HR brings partners with decades of diverse experience to every engagement. Every aspect of every engagement with clients is personally headed by a professional with at least a decade of relevant experience — not farmed out to a rookie who will be learning at your expense. We collaborate across specialties to help you find and develop outstanding tailored HR solutions for your unique business needs.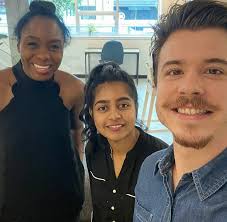 PARKER HR Solutions' experienced experts work with your team to identify and acquire skilled workers that meet your organizational needs. Our clients partner with us to help them identify, acquire, assess, and hire candidates to fill open positions within their organization.
At PARKER HR, we think and act like partners with our clients. And our consultants engage in high-touch and highly-sensitive recruiting and advisory projects for them.