Jenani Selvakkumaran (She/Her)
Digital Marketing & Sales Consultant │Employed at PARKER HR Solutions since June 2020.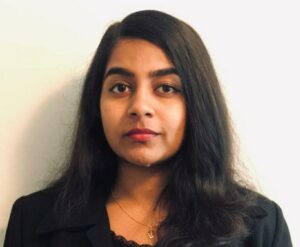 I have been working for PARKER HR solutions since 2020 as a Digital Marketing and Sales Consultant. This is my first Job outside of my home country, after migrating to Canada from Sri Lanka. At PARKER HR solutions, I am handling various marketing activities, such as, planning, building, and implementing digital marketing campaigns across multiple channels and platforms to improve the presence of our company, brand, and services under the direct leadership of Gifty Parker, Founder and Executive Director of PARKER HR Solutions.
After 3 months on probation, I ended my internship and was offered a contract role as Digital Marketing and Sales Consultant which came with numerous learning opportunities within the company along with routine content creation, social media marketing, and management tasks. During this time, I also got an opportunity to explore managing an online learning platform called "Thinkific" for implementing our courses around Corporate Leadership. I built the course landing pages with the help of the team, successfully rolled out two major on-demand online courses to our learners, which are currently available on our website. In the last few months, my role at PARKER HR Solutions has evolved to include responsibilities around keeping our prospective and current online Corporate Leadership learners engaged with tailored online support throughout their learning experience with PARKER HR. I am happy to participate in the team's initiative for complimentary learning opportunities for non-profit organizations as they navigate the pandemic; helping our business build excellent connections with non-profit organizations in Canada.
Another exciting learning opportunity for creating a sales strategy for PARKER HR Solutions came towards the end of last year, which was extremely exciting for me as it was the first time working on a sales strategy for a new market. I was able to successfully create a strategy after extensive research about the market, customers, and competitors helping me gain immense knowledge about the Canadian market to obtain a clear-cut strategy for the business. 
Working for a small-medium-sized company presents a lot of learning opportunities and challenges that would help one grow personally and professionally. I have learned a lot about the business functional areas and customer relationships while working with the HR consultants at Parker HR and have always admired their customer skills and how they establish exclusive connections with each client. PARKER HR is a great place to work with amazing colleagues in a team culture that is all about trust, transparency, and active learning. I am genuinely happy working with Gifty Parker and the rest of our team. The team empowers my Marketing ideas and strategies and urges me to implement them with clear directions and contributions – this has helped me overcome my newcomer jitters at the beginning of my tenure and helped me settle into the Canadian work culture and business processes.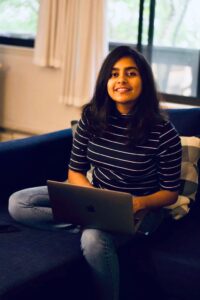 I am profoundly grateful to be a part of this amazing and devoted team and look forward to supporting our clients to lift their HR weight off their shoulders with tailor-made HR solutions.