June 29, 2020
Posted by:

admin

Category:

Blogs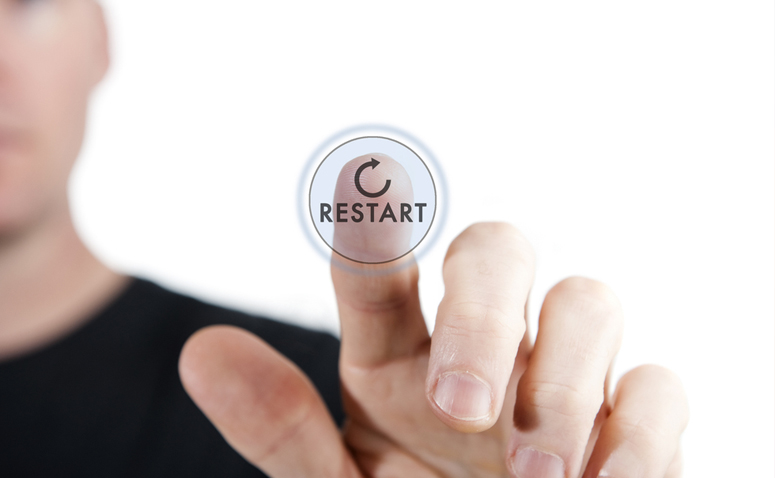 Since the Covid-19 crisis, many teams have been grappling with the new reality of working from home, and employers are continuing to prioritize the health and safety of their employees and customers. All of this is in play at the same time that the local government is working firmly to assure that citizens receive benefits to support them and their families.
In the midst of the COVID-19 outbreak and the social upheaval, work-related stress levels are up and the need to change the way we think about stress has never been more pressing. With certain measures in place for the foreseeable future, it is a good time to take stock of and assess if employers and businesses are still focused on the right priorities. This is crucial as businesses restart their services, and workers settle into a work-from-home routine. It is important for leaders and management to actively seek ways to foster engagement and productivity by re-framing their priorities.
Leaders can no longer have the preference for managing top-performing employees or managing others under well-suited work circumstances. You need to be positioned to help people on your team and throughout your organization in order to bring change to you, your team, and your organization at large. This can be achieved by establishing a better sense of self-awareness and applying best practices for stress management, as well as creating a healthy work-life balance for a more rewarding career.
It may seem easier to bury one's head in the sand around performance management matters, but the ramifications of such action for those involved and businesses make this a poor option – this avoidance approach must change. Today's times of uncertainty make it hard for leaders to draw on experiences to address managing others because no one has ever experienced these events before. Nonetheless, we can learn from history-specific employee behaviors that we can and cannot predict, and subsequently develop measures that are sensitive to today's surprises. In overcoming unproductive performances and disengagement in what today's workforce looks like, we have to come to the realization that managing the workforce remotely comes with its challenges, and we can not expect teams to make this transition without missing a beat. Matters on job performance and engagement need to evolve more than just performance reviews and should include the following indicators that serve as measures by which leaders can ensure there is a focus on the right priorities:
Empathy and Employee Engagement
Empathy and employee engagement go hand in hand and they both play pivotal roles in any organization – high performing individuals have lots of employment choices and through experience, I find that companies with cultures that encourage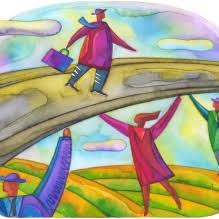 empathy attract and retain highly engaged individuals. Empathy comes in handy in times of heightened sensitivity like handling layoffs during COVID-19 or the return of employees to the workforce during COVID-19 or in general.
When found in a position of arranging virtual meetings with employees, communicating redundancy plans (what jobs are at risk), or laying out plans for reopening, my approach was reliant on my ability as a consultant to engage and reassure employees – such empathy becomes particularly invaluable when communicating during times of heightened sensitivity.
According to Towers Perrin consulting group, positive feelings about work translate into improved performance for the company, yet only 31 percent of employees are highly positive while 43 percent are highly negative. Today, standard employee management systems still serve those basic purposes; nevertheless, we live in a world with lots of complicating factors and nuance. Keeping up with new health and safety regulations and workplace wellness policies alone is challenging enough. When staying on top of strategies and engaging employees to stay or leave, acting compassionately speaks volumes and it enables employees to feel connected with one another, connected to the company, as well as connected to the brand.
Recently, a blogger for a company requested to interview me. I accepted this request and during the interview, I raised a question on whether she was considering utilizing the same measuring tool for her team as she did last year. I expressed that now that we have shifted to video meetings, all-day team chats, and increasing employee surveillance, I wanted to know if there were changes to how they managed employees. The interviewer's long pause and light take on their current low team morale gave me the indication that this was the case; that the new virtual norm and the new office social distancing mandate warrants a forward-thinking approach to managing teams away from stress, burnout, and distrust that we are presented with today.
Strengthen Your Support System
More companies opted to maintain access to health benefits for employees even during their leave of absence (LOA), provide guidance on accessing government funds, and communicating regularly with employees to ensure their financial needs were manageable during this new reality. Staying relevant now and understanding the inevitable circumstances of employees as a result of the pandemic should be the new priority for leaders. It goes without saying, that new priorities like ensuring healthy business operations and health-conscious work environments set for preventing the spread of the virus are vital. Additional supports like a continuous update of guidelines; educating employees on preventive measures, ensuring they are making the most of their time at home (with families), and healthy initiatives on working virtually go a long way. It is clear that the return to work is stressful for most because of the significant changes around work, which is not only creating challenges around establishing boundaries between work and personal life but completing work under these new circumstances presents the need to be reassured and be put first by an employer.
Companies like Apple, Costco, Google, and Facebook are investing in technology, home-based workstations, offering paid sick days and presenting employees with the opportunity to work flexible hours. One employer in Vancouver extended employees the opportunity to care for their parents (seniors) by taking paid time off. While the paid time off may not be support that every company can afford, more companies are providing training and guidance for employees on how to care for the older population that may be in their lives. Putting in place a support system for employees not only promotes trust-building but it also helps sustain current relationships. According to a survey by recruiting firm Hays, out of their 1,253 professionals and 951 employers 89 percent – said flexible working options are very important or important when it comes to staff attraction and retention. Today's restriction on movement with social distancing causes a certain level of anxiety for most employees scheduled to return to work, making available flexible working arrangements (when practical) has proven to limit such unrest and promote lesser chances of infection from employees still reporting to work unwell.
There is the need to consider the vulnerable populations when fashioning support systems because we can not assume that creating a specific and prescribed support system fits all. We expect that older employees or employees who are at risk (due to underlying medical conditions such as chronic respiratory diseases, diabetes, those approaching retirement, etc.) may require other forms of support when returning back to work during these crucial times. Employers must move away from a reactive mode with these employees and investigate ways to prepare, and take the necessary actions to support these types of employees. Experience tells that employees with underlying medical conditions (vulnerable employees) may not voluntarily designate themselves as vulnerable, it becomes the responsibility of employers to recognize and take steps to make available support for such people.
Encourage Open Communication
Perhaps most interesting, however—and most important in moving teams from the paradox between the status quo and new priorities—is sharing accurate, timely, and transparent information with workers. The morale of employees must be rebuilt before any other constructive action can take place. This is further emphasized by Paul Argenti, a professor at the Tuck School of Business at Dartmouth College, who advised that clear and empathetic communication helps employees manage anxiety in a time of crisis and social upheaval. Managers need more support in understanding how to communicate with all employees and I have found that open two-way communication is especially critical when managing employees. Research shows that employees perform better if they have a clear understanding of their organization's goals and what they can personally do to contribute to them. So there is a need to do more than simply setting good objectives and getting performance management communication right. Managers must keep their employees abreast of business performance and continuously find ways to engage them in ongoing dialogue – tailoring communications appropriately (especially for the non-leadership team members) irrespective of the method of communication (in-person or virtual), and taking time to practice compassionate communication with employees is vital. Given the time of stress due to anxiety from the pandemic, communicating compassionately by connecting with check-ins, listening with empathy, speaking with authenticity, and maintaining a regular two-way street of open communication builds trust and emphasizes commitment and care at multiple levels.
In summary, companies should aspire to be more than an economic unit generating wealth -priorities should continue to shift between fulfilling human and societal aspirations (as part of the broader social system), and casting an influential shadow around employees' immediate needs during today's new reality. The goal remains that leaders need to continue to uphold an open and honest stance and practice with regards to sharing of information, taking a stand as a business, and providing frequent updates to employees. It becomes imperative that executives and their leadership teams stay aware of the various scenarios their employees may be struggling with during COVID-19, and an understanding of the various benefits and supports available to them. Simple information on managing children when working from home, appropriate exercises when at home, and guidance on understanding government benefits are some of the many resources that must be made available to all employees.
While few companies (small or large) are stepping up to meet the COVID-I9 challenges with employee engagement, many still remain on the sidelines. The result of the pandemic indicates revenue is falling short of the target for companies; causing many to hesitate on supporting employees or positioning employees as priorities – This is not the time to skimp on the cost of investment in support systems. The truth is there are a lot of non-monetary solutions to scale up engagement initiatives and many are highlighted in this article. Whether or not businesses embrace remote work or return to physical workspace, the different mechanisms addressed here will increase employee engagement, retention, and productivity – particularly when measured appropriately with continual evaluations.