August 22, 2020
Posted by:

admin

Category:

Blogs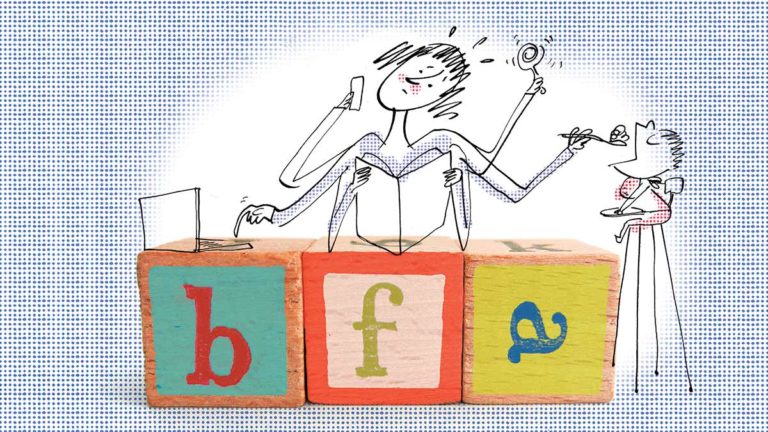 This article is inspired by the working parents in the #BacktoSchoolCareForParents program that was kick-started this summer. Writing this article stems from a recent article entitled, "A Working Parent's Survival Guide" by Daisy Wademan Dowling, for the Harvard Business Review. Understanding the stressful state of working parents calls for measures that can support a work/family balance during the COVID-19 crisis. There is no doubt that the call for schools to reopen puts working parents in a position where they need to support their children in a way that is very different from the status quo, but also the change in working parents' circumstances (as a result of the COVID-19 crisis) calls for a need to support the parents as well.

Today's change in the workplace structure is having a huge impact on women, who are more likely than men to adjust their careers for family, in order for their kids to return to school. According to a 2019 FlexJobs survey of more than 2,000 women with children 18 and younger living at home, roughly 31% of women who took a career break after having kids said they had to take this break because of a lack of flexibility with their workplace. There is currently an ongoing conversation on long-term flexible work options, which may be a game-changer for women. With remote work becoming a reality for many parents, the idea of remote work and managing children returning to school is now becoming a concern for mothers. The reality of working remotely every single day alongside meeting the needs of their children requires getting used to – with many still seeking a balance, returning to school now poses a new reality for women.
This Fall, as schools work around starting classes, parents are turning to experts for a Survival Guide on managing work and children. Children returning to school now leave many parents seeking ways to manage changes to their work, and their children's schooling; on top of this there is the ongoing health and economic threat of COVID-19. All of these can have a significant impact on the well-being of working parents. The brief guide below gives simple tips to support working parents who are navigating their new reality.
Tap into Workplace Support for Families
During this new reality, employers are making an effort to amend their policies to effectively benefit working parents among other employees. Measures like supporting parents with safe, accessible, and affordable quality childcare options, flexible work arrangements (especially during school holidays), and the provision of family-friendly policies, are some of the many options. Some employers are further pushing the support frame to include regular check-ins on workloads and employee mental health. The recommendation here is to liaise with human resource personnel or appropriate leaders at the workplace in order to understand the benefits to which you are entitled as an employee.
As the economic threat of COVID-19 rapidly spreads in communities around the world, employers are making an attempt at showing their understanding of the needs of employees with families. Parents are encouraged to speak up without crossing professional boundaries, and to try to inform their employers of their circumstances; this might include having young children, or troubled teenagers, or perhaps having an elderly relative that they care for, or simply have a suggestion for the employer on a different way of carrying out their job from home.
In the case where there is no support available for employees with families, a quick tip many of my clients have found helpful is to frame their suggestions on how their employers can support them as employees with families (especially families young ones) by advocating for themselves. You can ask your manager for an informal check-in; highlight your current situation, and ensure that you emphasize what is in it for the company as well – yes you said it … retention.
In fact, studies show that a work culture that supports work/life balance and employees with families tends to have reduced stress levels, limited mental or physical health issues, and reduced employee burnout. So, do not hesitate to seek a platform for sharing with your employers what is at stake.
Invest in the Mental Health & Development of Your Child
Although the literature is not conclusive, parental employment has been found to have a beneficial effect on many of children's health and developmental outcomes including higher self-esteem (Sleskova et al., 2006) and greater academic achievement among daughters (Goldberg, Prause, Lucas-Thompson, & Himsel, 2008). This session will explore ways working parents can engage their young ones and youths during their time at home, away from the classroom.
Studies have also shown that volunteering contributes to feelings of confidence in youth, and although there are fewer opportunities for volunteering as we all face the barriers to re-entering the labor market, virtual volunteering opportunities are popping up for youth. Such virtual opportunities can help make spare time more worthy and make youth more employable. Public libraries and community centers like the YWCA are continuously creating learning and development activities for kids and youth in different ways (online and in-person, with physical distancing measures). These huge drivers of knowledge are strong and supportive for working parents to help keep their children engaged during today's new reality.
The Canadian Mental Health Association, British Columbia (CMHA BC) site is packed with free wellness articles, guides for information on awareness of mental health at the workplace, and wellness programs. This platform for youth to get involved in the community, with youth scholarships and bursary programs, as well as volunteering opportunities for everyone in the family.
Find a Healthy Work/Life Balance
Many working parents will agree that the combination of work and family does conflict with the food habits and the physical activities that they are engaged in. The conditions of work and the need to balance this with family time present very little choice for healthy eating. In fact, a study completed by Bauer et al. (2012) on parental employment and work-family stress, confirms that higher levels of work-life stress were associated with less frequent family meals, lower consumption of fruits and vegetables, and more frequent fast food intake. Ajirioghene Evi, an African Canadian Cultural Navigator for Family and Children Services in the Waterloo Region, concluded that in trying to ensure healthy eating for her family, she "gets the children involved'' in the daily strategies of work-life balance.
Working conditions, and making healthy food choices can be a challenge for most working parents, and this is a reality for many families. Simple efforts like a focus on overall diet rather than specific foods, cooking meals at home, children's (particularly youth's) involvement in shopping for groceries and preparing meals, and ensuring healthy snacks are available in the house, are some of the measures that can further help these families create healthy eating and exercise routines.
Family-to-Family Support and Networking
Today there are quite a number of family support networks in many communities across the country. These networks are established for parents, family members, and their allies to work together to build a more inclusive community. Events like these are now conducted virtually in many communities, allowing for more convenient ways to connect, using recorded webinars or real-time sessions. Working parents can tap into recreational activities, share resources, build friendships, as well as ​network and strategize as they navigate their new reality with others.
Many of the working parents that I connected with at the time of writing this article have shared their best source(s) of information, and fresh perspectives are gained from interactions with other families. Connecting with each other and forming Family Networks is something that can be easily established in the case where there is no access to other resources in your community. Family networks like the Parent Support Services Society of BC, CMHA BC, and BC Sierra Club, which provide educational resources in the form of webinars, and various community resources provided by the YMCA serve as great resources for parents. Another set of resources are available on the Government of BC website, which hosts several resources for youth & families. As well, there is the Canada Child Tax Benefit, which includes educational and financial resources for eligible Canadian families.
Establish Communication with a Wider Audience
Establishing ongoing communication between home and school can be a great way to have some control over children's performance in school. While communication with other working parents can be useful as a platform, it can also be a valuable tool in establishing what other working parents are experiencing, and how they may be handling their situations. Communication should be focused on parents sharing noteworthy information on different coping strategies and recommendations from their experiences with parenthood. Having such unbiased and honest sharing of information on an ongoing basis with other families creates a reservoir of different reflections and family strengths. Reaching out to other parents in your children's school for participation and support (as a support system) can serve as a medium for fostering a strong parent/school alliance, and can be particularly beneficial for those parents who are new to parenthood – gaining support from more experienced parents on building connections with schools.
Focus on Career Development While Working Remotely
Keeping a professional network is equally important as keeping a network with other working parents. There is the need to continue building strong professional relationships even if your work is now done remotely because maintaining connections is possible without ''happy hours'', catch-up moments in lunchrooms, or coffee catch-ups. Working from home can mean dividing your attention between work and caring for your kids, and for many, the demands of their extended family can make carving time for professional development more of a challenge. My advice has always been to continuously seek new ways to get feedback from your team, even with in-person interactions.
Serge Bloch
Joining virtual professional networking events, signing up for updates on career relevant topics, and partaking in virtual conferences to gain current, valuable insights, are a few great ways to ensure that working from home fosters professional growth. It is encouraged that every team meeting be considered as an opportunity to seek feedback, and to give recognition to colleagues working on the same projects. I find
that participating in LinkedIn Learning, Udemy, and Skill-share are other ways to boost your skill set – and most of these learning platforms make learning easy for busy professionals since they can be recorded and can be done while spending time with your kids.
Unplug, then Plug Back In
Dowling (2019) mentioned that we can all gain more calmness, confidence, and control, even under today's challenging circumstances and juggling of roles at home and in the workplace. She further said it does not have to be that way, and that it is very much the truth. Dowling (2019) shared five core challenges working parents face when dealing with pressure: Transition, Practicalities, Communication, Loss, and Identity. These challenges can manifest differently for each working parent, and the reality as confirmed by the author is that they are "never 100% resolved". It becomes important that working parents get the right support as they remain committed to having a healthy work-life balance. Moving beyond the recommendations shared by Dowling (2012)in her article, creating time to unplug (for however long and however frequent) – truly relax and rest before plugging back in. Doing this as frequently as possible boosts productivity, increases creativity, and strengthens our ability to enjoy working parenthood.
Consistency, dedication, and strong commitment are key to successfully applying the tips shared above. Many working parents find that using a to-do list, and dividing their schedule, helps to keep the mundane tasks in check. Recommendations from parents highlight that school and family events, extracurricular activities, and birthdays, are best managed using programs like Google Calendar. It is important to know that jump-starting your healthy balance and adapting to the new reality does not happen overnight, the challenges presented by the COVID-19 pandemic have impacted each individual uniquely. So it is crucial to know that the suggestions here may apply differently to each person.
In conclusion, I hope that this article will serve as a platform for awakening the community to action & sharing suggestions for support. Our current economic situation calls for the unraveling of social and employment prospects for working parents – Moving beyond the current workplace structure, and beyond the scope of the support currently offered by employers – to a more inclusive one for parents, which requires the effort of the whole community!
References
Bauer K, Hearst M, Escoto K, Berge J, and Neumark-Sztainerc D. (2012). Parental employment and work-family stress: Associations with family food environments. PubMed Central (PMC). Soc Sci Med. 2012 Aug; 75(3): 496–504.
Dowling D, (2019). A Working Parent's Survival Guide. Harvard Business Review. July–August 2019 Issue. https://hbr.org/2019/07/a-working-parents-survival-guide
Goldberg WA, Prause J, Lucas-Thompson R, Himsel A. Maternal employment and children's achievement in context: a meta-analysis of four decades of research. Psychological Bulletin. 2008;134:77–108. [PubMed] [Google Scholar]
Sleskova M, Tuinstra J, Madarasova Geckova A, van Dijk JP, Salonna F, Groothoff JW, et al. Influence of parental employment status on Dutch and Slovak adolescents' health. BMC Public Health. 2006;6:250. [PMC free article] [PubMed] [Google Scholar]