Nel Jayson Santos (He/Him)
Business Support Volunteer│With PARKER HR Solutions Since November 2020.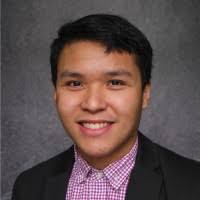 MA Sociology Student, Memorial University of Newfoundland.
I started working for PARKER HR Solutions back in November 2020 initially as a Human Resources Intern. I worked directly under the supervision of the Founder and Executive Director of PARKER HR Solutions, Gifty Parker. I was hired during the critical end of the year period to assist the team with current Human Resources projects that include Learning and Development modules on Management and Leadership as well as Performance Management tasks such as Employee Appraisal Form and Client Feedback Survey. Both of which were completed last December 2020. Furthermore, I was also being trained to handle Talent Acquisition projects for potential clients while also attending professional development webinars sponsored and paid for by PARKER HR Solutions. 
During the first week of March 2021, I accepted an offer from Gifty Parker to remain with the company and work as a casual part-time Junior Human Resources Consultant. Since then I have been handling different Talent Acquisition tasks for clients in the personal services, aviation, and non-profit sectors and industries. In addition, I spearheaded the 2021 Service Brochure of PARKER HR Solutions that is now available on the company's website. Currently, I have been working with a potential non-profit client based in British Columbia as well as the rolling-out of the new Service Proposal Template that will be used for future correspondence and contract discussions with clients.
I would say that working for PARKER HR Solutions has been both a challenging and fulfilling career. PARKER HR Solutions delivers tailored-fit Human Resources services to its client base all over the world. Although this requires an intensive research background on the potential client and their needs, it also provides an exciting opportunity to work with diverse clients and companies in improving certain facets of their Human Resources function. Likewise, delivering our client-centered HR services requires significant individual and collaborative efforts to maintain our high standards and promise of quality satisfaction – wherein with the favorable responses and valuable experiences from our past clients, we are proud to say that we have been consistently delivering high-level of client service.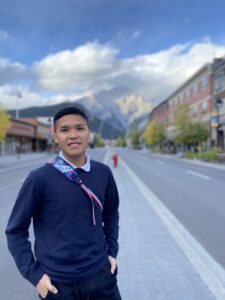 Working with Gifty Parker and the rest of the team has been a great training opportunity for me as an HR Professional, as they continuously foster a supportive environment that always assists and motivates each other to finish the tasks at hand. I particularly appreciate the amazing teamwork, engaging weekly meetings, and most importantly, the immense level of respect each of the team members has for each other. At PARKER HR Solutions, I can also spend as much time honing my abilities in all facets of Human Resources while at the same time, allowing me to grow my other professional skills of presenting, relationship-building, and research writing, among many others. Through it all, I am proud to be a part of PARKER HR Solutions and I am looking forward to working with more of our diverse clients and completing fruitful projects in the future. As we always say here in our company, for HR Solutions with a difference, we choose PARKER HR Solutions.