Transitions are inevitable in work and life. Navigating them well is every leader's responsibility and with each transition, every leader must adapt their skills to face the new set of challenges.
Navigating through Leadership Transitions
PARKER HR Solutions Leaders in Transition course builds on fundamental supervisory and leadership skills by identifying the expectations and required skills in a managerial role. It aims to support high-performing individuals to review their personal skill set and to prepare and plan for their own professional development. Leaders In Transition course is tailored to navigate the biggest leadership transition challenges for a smoother transition.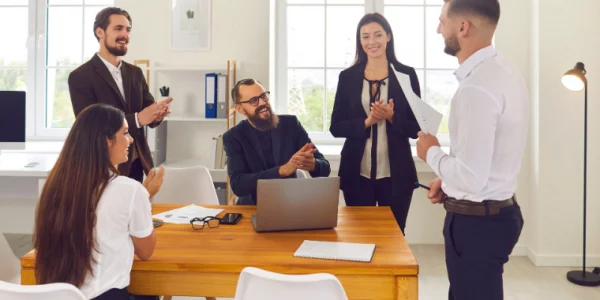 Course Targeted Competencies
We combine senior-level practical experience with academic thinking to bring together experts across a wide range of disciplines in order to help participants acquire highly relevant knowledge and skills that they are able to implement immediately in their roles. Course targeted competencies includes:
What You'll Have Inside The Course
 This course includes activities and resources to serve as a dynamic tool for reflection and application. Pre-course and Post-course materials are provided to open the potential leader to the world of organizational development and change. Course targeted competencies include :
Accelerate Growth           
By connecting your team to tailored training courses, such as those offered by us at PARKER HR consulting firm, you gain to improve their career prospects and get a lead on your competition. Accelerate the growth of your team today with our LEADERS IN TRANSITION in these areas:
Empowering Workers for the Jobs of Tomorrow with PARKER HR
According to a 2021 Gallup study, 57 percent of workers want to update their skills, and 69 percent of those are willing to leave roles to join companies with better learning opportunities. Join many SMEs using our customized Corporate Learning Solutions.