Caroline Johnston(She/Her)
Senior Human Resource Consultant | Employed at PARKER HR Solutions since 2021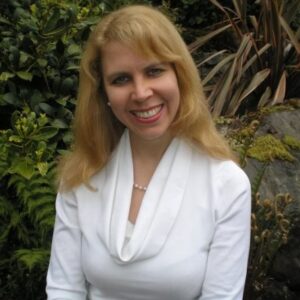 For the past 20+ years, I have been working in the training and development field, in the education sector, for non-profits, and in private and public companies. Earlier in my career, I facilitated EAL, Business, and college prep courses to international students, and new immigrants, and taught English in South Korea and Austria. Then, I transitioned into the employment field, and coached and delivered job search, career exploration, vocational assessment training, and led co-op programs to a diverse range of individuals. I have also delivered training to volunteers and under-skilled employees from a wide range of organizations; on customer service, intercultural communication, life skills, essential skills, leadership, stress management, assertiveness, and conflict resolution. My career has given me valuable experience in different industries, connecting with a broad population, and understanding the specific needs of individuals and organizations, with tailor-made solutions.
At PARKER HR solutions, I am responsible for the design and delivery of training to the new and existing employees, the evaluation of the courses, and the individual progress of the employees, under the direct leadership of Gifty Parker, Founder and Executive Director of PARKER HR Solutions.
Working as an HR Consultant for small-medium-sized companies in various industries presents a lot of learning opportunities that enable me to utilize my skill-set and work experience, to learn more, and grow professionally and personally. Having worked in multiple non-profit organizations, I am happy to help our business build strong connections with these agencies. I look forward to expanding my knowledge of HR functions, building positive client relationships, and working alongside this amazing team at PARKER HR Solutions.